What is Breaking Down Patriarchy?
We're a podcast dedicated to studying patriarchy and its critiques through reading essential texts and discussing them with smart, insightful guests.
Our area of focus is women's history, but we believe that everyone, regardless of gender, can benefit from learning about patriarchy.
Who is Breaking Down Patriarchy?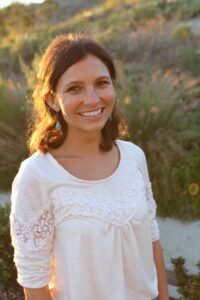 Amy McPhie Allebest grew up in Colorado, as the oldest of five children. Her siblings were her first and forever best friends. As a child she loved reading, writing, music, drawing, and spending time with her family and friends…and as an adult she is exactly the same (just add running, CrossFit, and travel to the list).
Amy earned a Bachelor's degree in English from Brigham Young University, and she is currently finishing her Master's degree in Liberal Arts from Stanford University.
Amy met her husband, Erik, during their first week of college, and they have been inseparable ever since. They have four amazing children who love to snuggle, tease, play games, discuss ideas, and travel together.
~