"Black women could hardly strive for weakness; they had to become strong, for their families and their communities needed their strength to survive."
– Angela Davis
The Book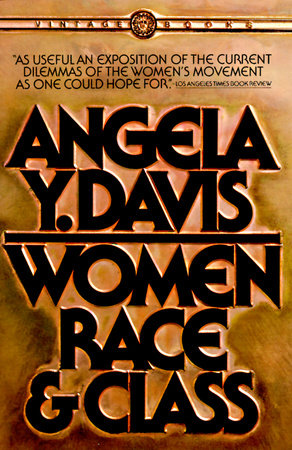 Women, Race and Class is a collection of 13 essays first published in 1981. It covers U.S. history from the Transatlantic slave trade and abolitionism movements to the women's liberation movements of the 20th century. Through the essays, Davis provides a powerful history of the influence of whiteness and elitism in feminism, and demonstrates how the racist and classist biases of feminist leaders damaged collective movements. Davis shows readers how inequalities between Black and white women affect issues of safety, reproductive freedom, careers, childcare, and more. This intersectional feminist and Marxist book greatly influenced later feminist movements.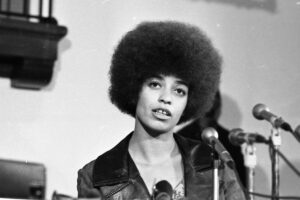 The Author
Angela Davis was born in Alabama, on January 26, 1944. From an early age, she was active in the Black Panthers and Communist Party, and volunteered for the Student Nonviolent Coordinating Committee while still in high school. Davis attended Brandeis University, where she graduated in 1965. After earning her master's degree in 1968, Davis became an assistant professor at UC San Diego, but was removed a year later because of her political affiliations. In 1970, several inmates attempted to escape from a courthouse, using guns belonging to Davis and killing four people. Davis was put on the FBI's most wanted list, despite her absence from the crime scene, and after spending 18 months in jail during her trial, was acquitted in 1972. While in prison, Davis wrote her first book entirely by hand. After her acquittal, Governor Ronald Reagan said she would never teach in California again. However, she was immediately hired by San Francisco State University, where she taught for 12 years. In 1980 and 1984, Davis ran for vice president on the Communist Party ticket. More recently, Angela Davis has been teaching in the history and feminist studies departments at the University of California, Santa Cruz. She has been targeted for her radical beliefs, but nevertheless has remained an influential activist for many decades. She currently lives and teaches in Santa Cruz, California, with her partner and fellow scholar Gina Dent.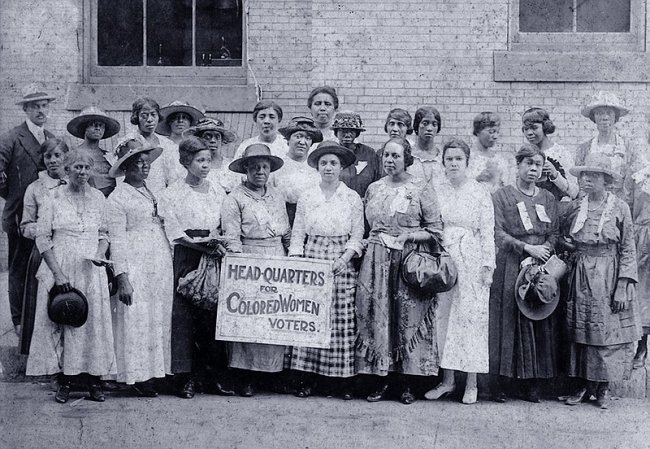 "'Woman' was the test, but not every woman seemed to qualify. Black women, of course, were virtually invisible within the protracted campaign for woman suffrage. As for white working-class women, the suffrage leaders were probably impressed at first by the organizing efforts and militancy of their working-class sisters. But as it turned out, the working women themselves did not enthusiastically embrace the cause of woman suffrage."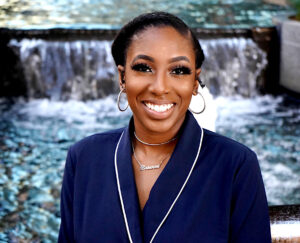 Brianna Jovahn was born August 7th, 1992 in Cedar Hill, Texas. She received her bachelor's degree from Texas Southern University in Houston, Texas and her master's from Grand Canyon University. Brianna is the Founder of the What's Good Productions platform. Podcasting is not only her full-time job, but for her is something that fulfills her as she serves others in her journey. In the beginning, the goal was to learn more about Dallas' business owners and creatives, but later it became a celebration as she connected with them. She is on a mission to build genuine and authentic connections through storytelling, and the podcast allows her to do just that.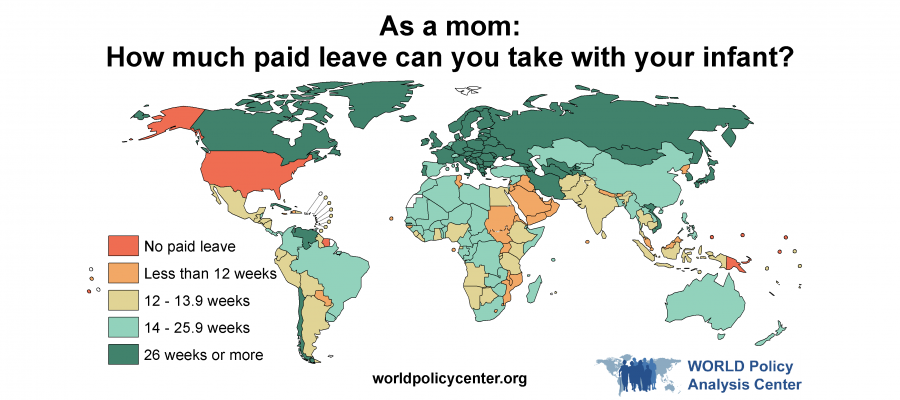 "Like racism, sexism is one of the great justifications for high female unemployment rates. Many women are 'just housewives' because in reality they are unemployed workers. Cannot, therefore, the 'just housewife' role be most effectively challenged by demanding jobs for women on a level of equality with men and by pressing for the social services (child care, for example) and job benefits (maternity leaves, etc.) which will allow more women to work outside the home?"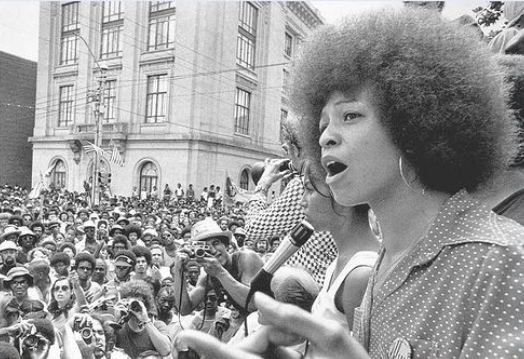 Amy's Takeaways
One of my takeaways from this episode was an expanded understanding of who Angela Davis was as a person, and the contribution she made to the conversation on gender, race, and class in this country. I hadn't known that Davis few up on "Dynamite Hill" in Birmingham, where white supremacist violence was so common, and that Davis' own mother had driven her friend to the 16th Street Baptist Church in Birmingham, where her friend learned that her daughter had been killed be a KKK bomb. I thought for a long time about how that would impact me. I also gained a greater understanding of American history, as Davis begins with the arrival of enslaved Africans in the United States, and recounts the journey of African Americans throughout the centuries. I was especially touched by the passages on Ida B. Wells and Frederick Douglass. Lastly, it was so wonderful to hear the perspective of my friend Brianna, who wanted to study Angela Davis. I'm so grateful to her for introducing me to this book.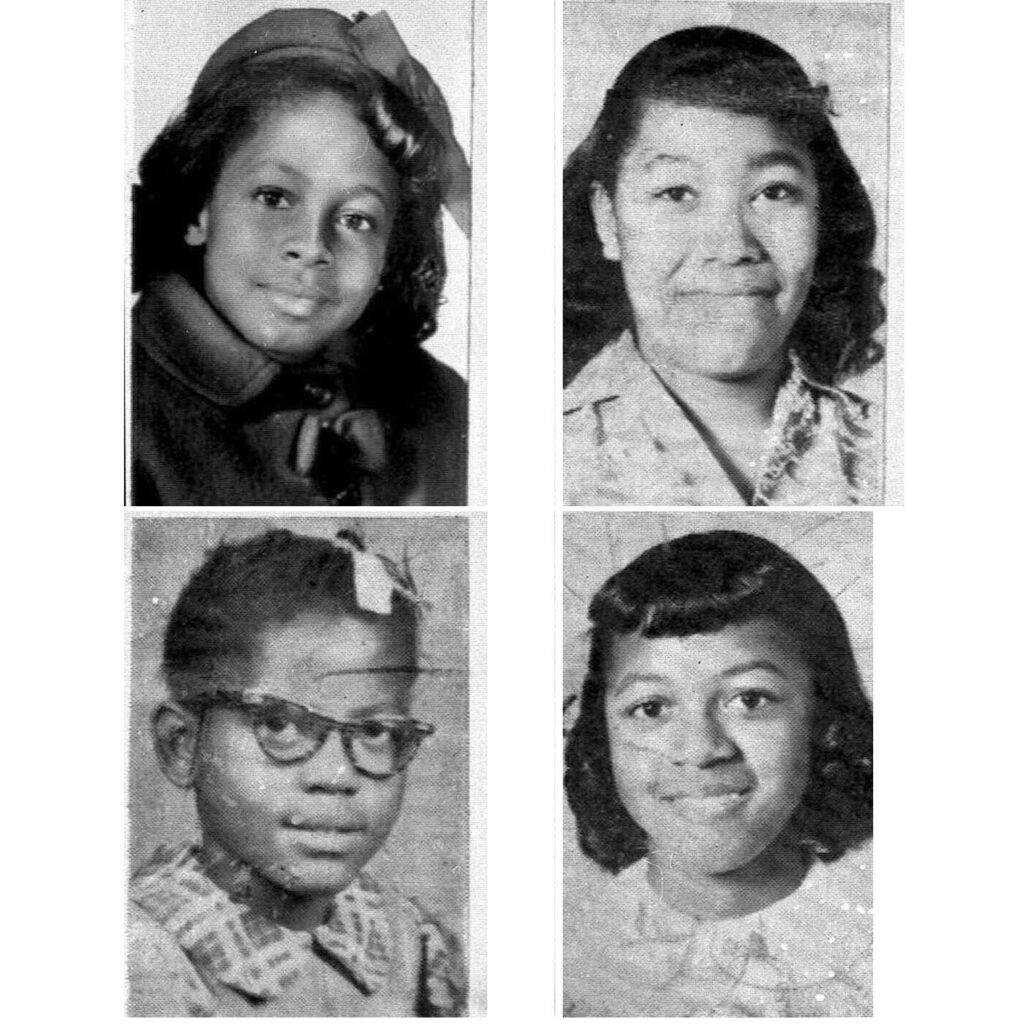 Listen to the Episode
&
Share your Comments with us below!