Declaration on the Elimination of Violence Against Women
The Declaration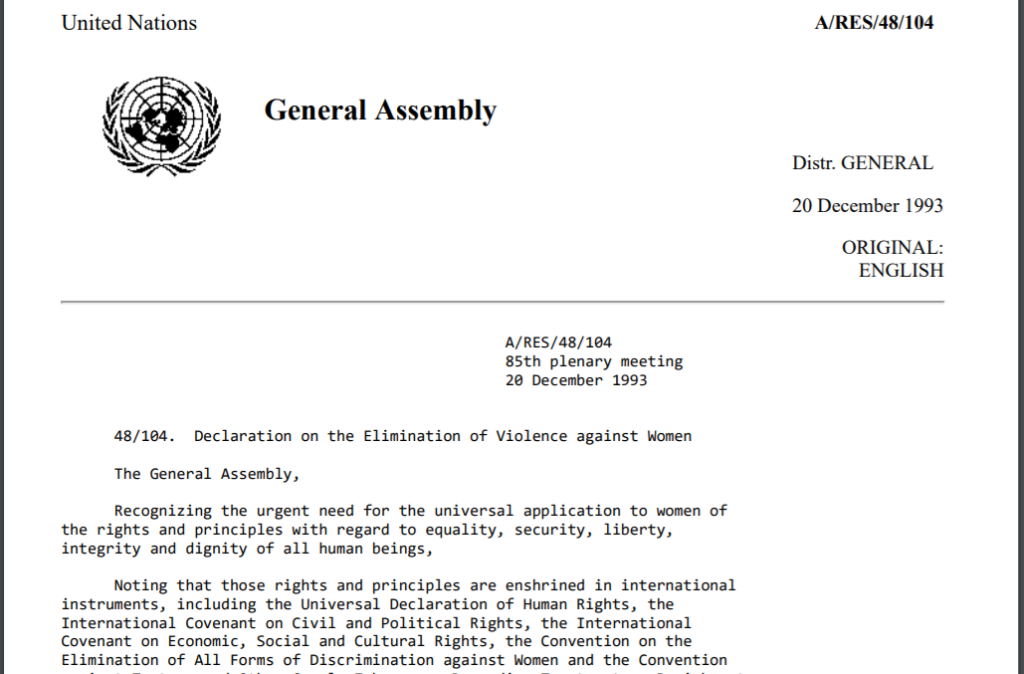 The Declaration on the Elimination of Violence Against Women was adopted by the United Nations General Assembly on December 20, 1993. Contained within it is the recognition of "the urgent need for the universal application to women of the rights and principles with regard to equality, security, liberty and dignity of all human beings." Articles 1 and 2 provide the most widely used definition of violence against women.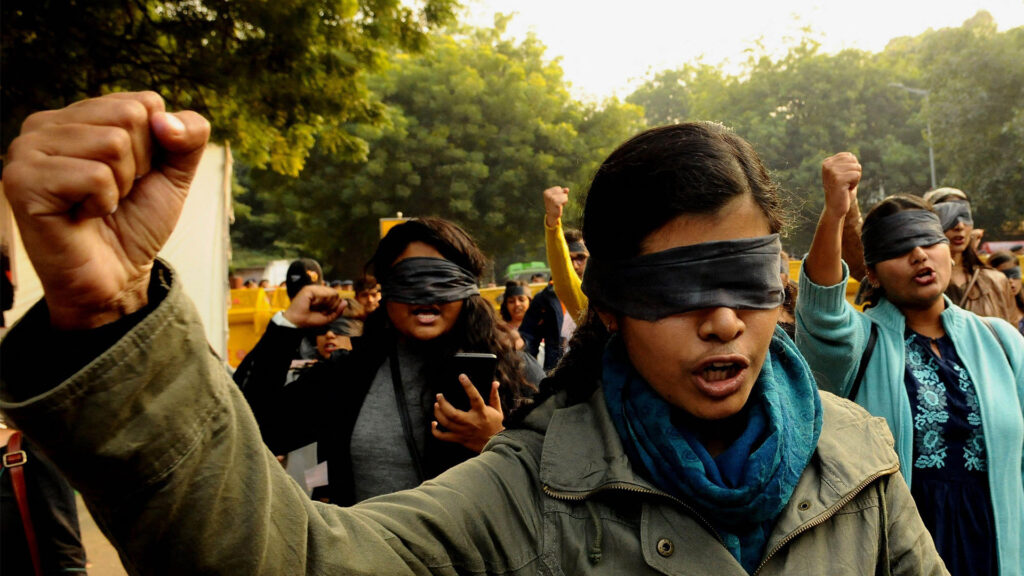 "Concerned that some groups of women, such as women belonging to minority groups, indigenous women, refugee women, migrant women, women livving in rural or remote communities, destitute women, women in institutions or in detention, female children, women with disabilities, elderly women and women in situations of armed conflict, are especially vulnerable to violence…"

– Declaration on the Elimination of Violence Against Women
Our Guests
Elena Gonzalez & Abby Madrigal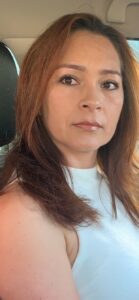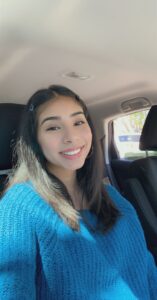 Elena Gonzalez was born in Mexico, the youngest of 7 children. She immigrated to the US as a teenager and now lives in the San Francisco Bay Area with her children and her dogs. She loves to go to the beach and go on long hikes.
---
Abby Madrigal is a high school senior who plans to study law next year at college. She enjous playing lacrosse and running track. She loves to advocate for justice, and plans to make that happen as a lawyer.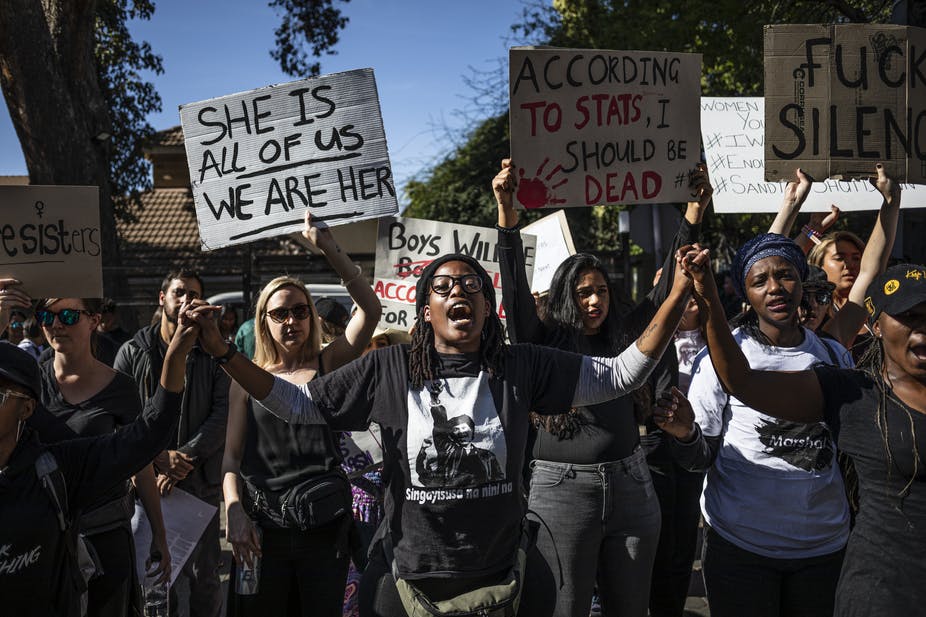 "For the purposes of this Declaration, the term "violence against women" means any act of gender-based violence that results in, or is likely to result in, physical, sexual or psychological harm or suffering to women, including threats of such acts, coercion or arbitrary deprivation of liberty, whether occurring in public or in private life."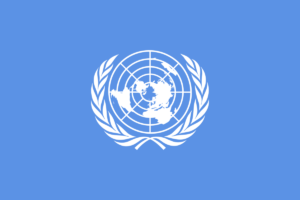 Amy's Takeaways
One big takeaway from this declaration is the fact that it took until 1993 for the United Nations to write a declaration asserting that women deserved – as a human right – to live a life free of violence. Physical, emotional, and sexual abuse of girls and women has been so common throughout all history, that it seemed to be an unchangeable part of human life. This tragic acceptance of violence was evidenced in the story of Elena, who encountered so much abuse from so many people and at such a young age, she didn't know that there was any other way to live. Yet through her resilience, strength, courage, and eventual access to education, she gained the confidence and skills to get out of an abusive situation and say, for herself and her family, "no más." I consider this to be one of the most important episodes on the entire podcast series, and I want to thank Elena and Abby for their tremendous courage in sharing their stories. Please listen to this episode, and share far and wide.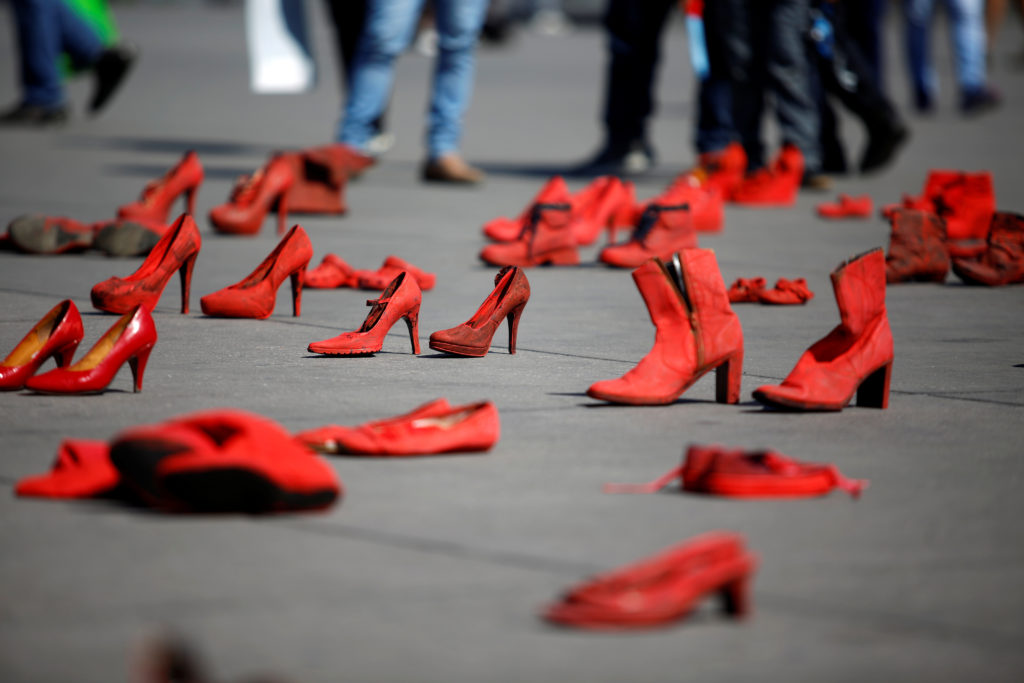 According to UN Women, in 2017, 87,000 women were intentionally killed. Of those, more than half were killed by intimate partners or a family member. This number means that 137 women across the world are killed by a member of their own family every day. (https://www.unwomen.org/en/what-we-do/ending-violence-against-women/facts-and-figures In January 2020, Mexican artist Elina Chauvet placed hundreds of pairs of red shoes in Zocalo Square, Mexico City. Each pair represents a woman who lost her life to gender-based violence.
Listen to the Episode
&
Share your Comments with us below!